Bowers & Wilkins P7 - £330
The P7 is a very good headphone for those who want to enjoy their music in the home and on the move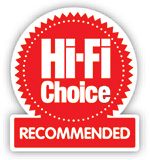 The latest and most expensive Bowers & Wilkins headphones are also the most desirable. The smell of the leather as you open the box, the contrast of chrome and black, it all says luxury. You also get a lot in the box. There are two alternate cables, one for use with Apple portables with inline volume and play/pause control, and another straight wire (without gain) for more discerning listeners. There is also a good quality pouch and a mini to standard (3.5mm to 6.3mm) jack adaptor. The P7 phones are largely devoid of plastic which is why they look so sexy, the chrome plated metalwork looks robust, but doesn't make them heavy – they feel secure, but light on the head although they weigh a confidence-inspiring 290g. The earphones are folding thanks to a clever hinge mechanism that makes them reasonably compact.
Lend me your ears
The earpads are large enough to fit around most ears and have a dual cavity cushion design that is said to maintain a consistent volume of air between drive unit and head, there's no foam here. Each pad is magnetically attached to its earphone and the left one requires removal in order to change cables, this also reveals just how shallow the actual enclosure is. Each one harbours a 36mm cone driver with a small roll surround, which is an unusual approach in headphones where the cone and surround are generally the same material. Bowers & Wilkins has also put a lot of effort into the baffle design, this has bracing for rigidity and is perforated for sonic ventilation, the holes being covered with a mesh that controls radiation from the rear of the drive unit. It's more – it would seem – than just a sexy looking pair of cans.
Paired with an iPod and using the iPod cable the sound is pretty open for a closed-back design and has reasonable if not terribly exciting bass, but it goes down a ways. The in-line remote is intuitive to use and is possibly worth sticking with if you need instant control, but as soon as I swap over to the standard cable the sound takes a giant leap (for sound kind) in the right direction. This is clearly a revealing headphone because without that little lump in the cable it's delivering extremely entertaining results with excellent definition across the board and far greater resolution of leading edges. They time really nicely with this cable and the bass has shape and texture, the overall effect being to make the music more interesting and engaging. In truth it's hard to imagine anyone wanting to use the Apple control lead with a headphone of this transparency, whatever the source.
I move over to a Russ Andrews headphone amplifier to get a better idea of the P7's capabilities, a move that much to my surprise doesn't make as big a difference as the cable. This could be because I listen at quite low levels on headphones and the iPod has enough juice to drive the P7s, I am also streaming music from the same source; a NAS drive, so the quality is close. But the amp does give a bit more dynamic punch, detail and low-end solidity, and opens up the mid and top nicely. Now it is quite easy to drift away with the music, especially Billy Gibbons' solo on Snappie Kakkie (ZZ Top – Tejas). This reveals the P7's strength with transients as well as its overall transparency, there is plenty of texture and tone to get your teeth into. This sounds like the result of a slight lift in the upper midband, but it works well with the gently boosted bass that only occasionally makes itself heard. It is easy to distinguish between high-quality streamers thanks to the P7's resolving qualities in both the spatial and timing departments, but even easier to enjoy the likes of Gregory Porter giving it his all – Liquid Spirit is pretty remarkable when heard with headphones of this calibre.
P for perfect?
The P7 is a very good headphone for those who want to enjoy their music in the home and on the move – you find something better for quiet environments by looking for an open-back design, but as portability is so important today I suspect that Bowers & Wilkins is on to a good thing. There's also the bling factor to consider when you're out and about and in this department the P7 has very little serious competition. That coupled with its obvious ease of drive make it a tempting proposition for anyone looking to up their musical enjoyment and their street cred. Just be sure to remember to throw away the iDevice control lead as soon as you open the box and it'll be top-notch light entertainment all the way.
WEBSITE bowers-wilkins.com
ISSUE HFC 379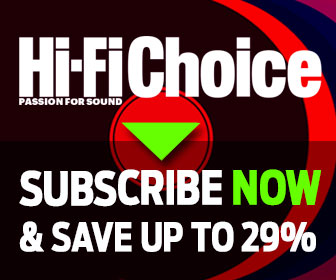 Inside this month's issue:

Auralic Vega G2.1 streaming DAC preamp, Thorens TD 148A automatic belt-drive turntable, Philips Fidelio L3 wireless headphones, high-end standmount Group Test and much, much more...
Standout tracks from our
Music Reviews
section, plus our current favourites to play in the
HFC
office.