Moon CD.5 - £999

Moon CD.5 £999
Inspired by some cutting-edge technology, the Moon has a few surprises in store
Moon's range extends upwards from this simple and businesslike model to some quite fancy players, including the two-box Andromeda which is well over ten grand's-worth of cutting-edge technology.
While it's hard to see many physical constituent parts that have 'trickled down' from the Andromeda, the design aims seem consistent across the range. For instance, Moon is keen on integer oversampling, rather than the asynchronous 'upsampling' which has been in vogue for some years. The differences are subtle, but among other things Moon's technique does, at least, mean the output from the digital filter will be the same every time, which certainly isn't true in the asynchronous case. Still, both techniques have been used with success and we're not about to pre-judge the issue.
In either its black or silver finish, this is a very smart player and also a distinctly unpretentious one. The display is clear and simple and the controls operate swiftly and efficiently. The general theme of simplicity is continued inside the case, with no more circuitry than is needed to do the job. An audio transport is fitted, feeding a good- quality DAC chip and a straightforward output stage based around the venerable 5532 op-amp. Components are all surface-mounted apart from a few plastic film capacitors in the analogue filter.
Sound quality
Given our past experiences with Moon equipment, we weren't entirely surprised to find that this player didn't exactly blow our listeners away – that's just not what the brand is about. The qualities that commend it are very much of the 'less is more' variety, especially where sonic character is concerned. That's to say that the CD.5 does very little to the sound, leaving it between the recording and the listener without any attempt to mediate, polish, improve or comment. As a result, it succeeds in the long term, but won't necessarily impress on a short audition.
We wouldn't want to imply that our listeners found it uninvolving, though: their comments clearly show that they appreciated it from several viewpoints. For a start, it is very detailed, in a way that you notice progressively as a track wears on. There's no instant 'wow' about it, but one does spot the odd little detail that had been missed before and, after a while, it becomes evident that there is an awful lot of stuff going on, without any song and dance.
The tonal balance is very even as well, but again it's so deftly handled that one can easily fail to notice at first. However, when something demanding happens in the music the player is right there, with the deep bass, or sparkling treble, as required.
If you like your music exciting you may find this kind of sound a liTtle deadbeat. There's also a very small degree of treble dryness that our listeners noted, which seems to restrict the scale of images a little. Overall, though, this is a very confident, unassuming, player with a lot to recommend it.
LIKE: Excellent detail, presented with unflappable sang-froid
DISLIKE: Very slight dryness and constriction of images at times
WE SAY: A fine choice
for those who like their music straight from
the source

DETAILS
ORIGIN: Canada
WEIGHT: 6.3kg
DIMENSIONS: (WxHxD) 430x90x335mm
FEATURES:
• Analogue output: single unbalanced
• Digital output: electrical S/PDIF
DISTRIBUTOR: Renaissance Audio
TELEPHONE: 0131 555 3922
WEBSITE: simaudio.com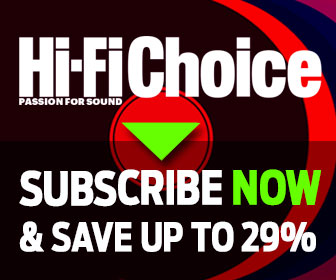 Inside this month's issue:

Technics SU-R1000 integrated, iFi Audio ZEN DAC V2, Rotel A14MkII amplifier, six mid-price floorstanders in our Group Test and much, much more...
Standout tracks from our
Music Reviews
section, plus our current favourites to play in the
HFC
office.